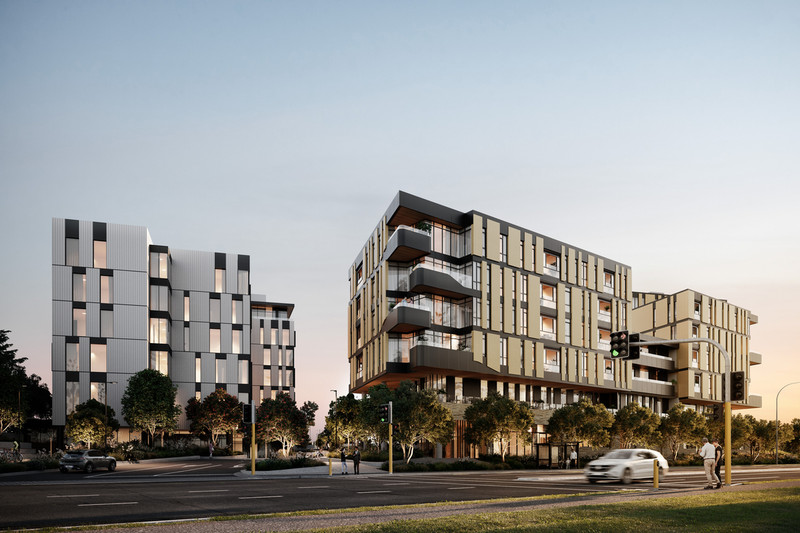 As we reach the middle of 2023, the long-awaited Amaia of Takapuna is finally nearing completion, adding a fresh layer of charm to the North Shore's residential landscape. This promising development, which originally sparked intrigue in October 2020, is now transforming into a concrete reality, reflecting Auckland's burgeoning reputation as one of New Zealand's most coveted living locations.
Award-winning architects PBA& and developer KBS Capital have joined forces to give life to Amaia, combining the convenience of city-edge living with the tranquillity of a beach-side locale. Situated at 48 Esmonde Road, the development continues to impress with its offering of 104 premium freehold apartments. Nestled in a verdant surrounding, these apartments echo a symphony of urban luxury and natural serenity, enhancing the connection to the waterfront.
The meticulously designed one, two, and three-bedroom apartments are garnished with either integrated balconies or internal winter gardens. A blend of natural timber floors and top-notch fittings underlines the elegance of each home, making it an attractive prospect for both nature enthusiasts and urbanites seeking apartment living.
Amaia's strategic location is another feather in its cap. Its proximity to State Highway 1, Akoranga Bus Station, and its pedestrian-friendly distance to both Takapuna and Auckland's east coast beaches, underline the appeal of this development. Enveloped by a vast 7,000m2 green reserve, Amaia combines accessibility with the serenity of nature, something that urban dwellers often yearn for.
The master plan of Amaia, inspired by the canopies of forest islands, places its apartments on an island-like formation, rewarding residents with enchanting water views. The seafront boardwalk on the southern side, looking towards Auckland City and the Waitematā Harbour, adds to the calming and expansive vibe that the ocean brings.
Amaia sets new standards for urban living with its design ethos rooted in walkability and livability. With a courtyard-level retail hub, fitness centres, cafes, and restaurant offerings, and being in close proximity to Takapuna, everything one could need is just a few steps away.
The variety of apartment options at Amaia is likely to charm a diverse group of potential homeowners – from first-time homebuyers and downsizers to overseas returnees, couples, young families, and singles.
With Auckland's population growth, elongating commutes, and the squeeze on real estate near the city centre, Amaia of Takapuna has emerged as a coveted solution, embodying a lifestyle steeped in connection, health, well-being, and community.
As the construction of Amaia nears completion this year, the anticipation builds. Amaia of Takapuna is poised to redefine urban living in Auckland's North Shore, and we cannot wait to see how it reshapes the residential landscape in the months and years to come.
For more information, visit Amaia's display suite at 10 Northcroft Street from Monday to Sunday, 10 am – 3 pm, or check out www.amaialiving.co.nz.