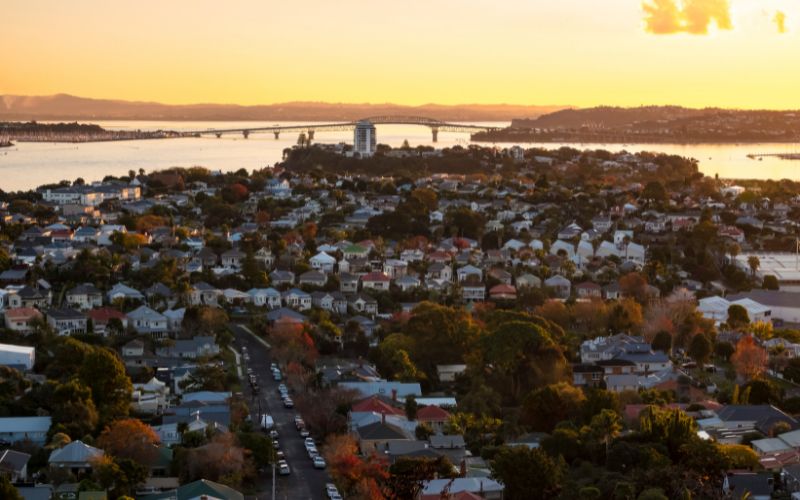 Auckland, New Zealand's largest city, has undergone significant changes in its housing market, experiencing both price fluctuations and a relative underperformance compared to the rest of the country. This blog delves into the current state of Auckland's real estate market, its historical trajectory, and its position in relation to the broader housing landscape in New Zealand.
Auckland's Price Decline:
Over the past year, Auckland has witnessed a notable decrease in average house prices, with a decline of 15.4%. In contrast, areas outside of the city experienced an 11.5% drop in prices during the same period. This downward correction marks a reversal from the earlier trend of price gains that occurred in 2020. However, it is important to note that Auckland has been consistently underperforming in terms of housing prices since 2016.
The Rise and Fall:
Prior to 2016, Auckland's housing market experienced a surge in prices, particularly between 2012 and 2016. During this period, concerns regarding a shortage of dwellings in Auckland reached their peak, leading to a substantial increase in housing prices. The situation was exacerbated by the unique circumstance Auckland faced before the 2008-09 global financial crisis (GFC), where the city encountered insufficient construction. As the GFC hit and building numbers dwindled nationwide, Auckland's housing shortage worsened.
The Perception of Shortage:
The perception of a housing shortage played a crucial role in shaping Auckland's market dynamics. This perception was particularly strong and persisted until 2016 when significant changes took place. Auckland experienced a surge in construction activities, rule modifications allowing for greater intensification, and the implementation of a deposit rule favouring other regions by the Reserve Bank. These factors resulted in a shift in the market, and since then, Auckland has consistently underperformed in terms of housing prices.
Comparing Auckland and the Rest of New Zealand:
When examining Auckland's housing market, the focus has primarily been on comparing it with the rest of New Zealand rather than the country as a whole. Unfortunately, specific data or graphs are not available to illustrate the current price comparisons. However, it is worth noting that Auckland's price changes often align with those of non-Auckland regions, indicating a similar direction of movement.
Auckland's housing market has undergone significant price fluctuations and a relative underperformance since 2016. Although average house prices have declined notably in the past year, Auckland's market has been consistently trailing behind the rest of New Zealand. Understanding the historical trends and dynamics of Auckland's real estate market provides valuable insights into its current state and potential future developments.