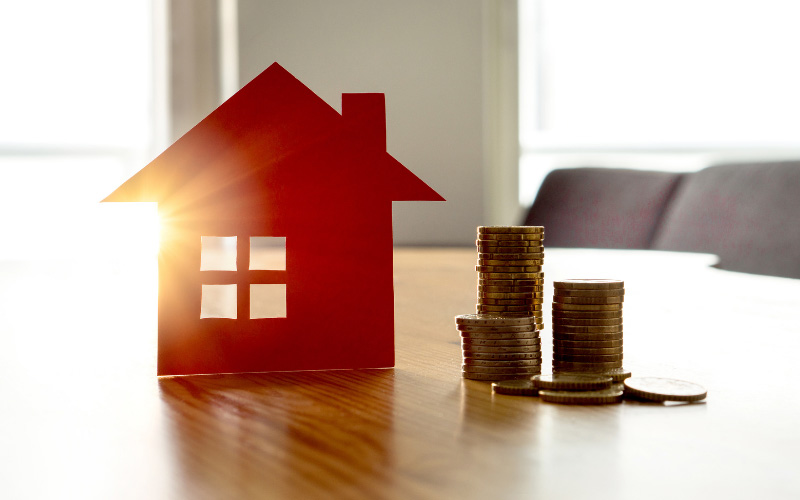 Although record low interest rates have provided first home buyers more opportunities to enter the market, saving for that first deposit is tough and with new lending rules coming on October 1, that deposit savings target has become increasingly tougher.
It can now take 10.6 years to save for a deposit in New Zealand, according to a report published by CoreLogic. The Housing Affordability Report that was released in June said the years needed to save for a deposit climbed above ten for the first time, surpassing the previous record mark of 9.9, set earlier in 2021.
In 2004, this figure averaged 7.8 years, the latest 2021 rate is almost three years longer than normal.
Adding to the deposit challenge, the Reserve Bank is halving the amount of low-deposit lending banks can do, from 20 per cent to 10 per cent in October, leaving first home buyers with more deposit funds needed to get into the market.
If you're a first-time buyer, setting a savings goal that is likely to require years to achieve can feel overwhelming but below are ten tips that can help you accelerate your deposit saving progress.
Set an overall target and timeframe for the amount you wish to save.
Budget for success. Make sure you put aside a set amount of money every week that'll meet your savings deadline.
Reduce your debts. When banks consider your application, they're going to bake into their calculation the money you owe and your repayments. Every dollar owed will adversely affect the loan amount you'll be granted.
Kick up cash flow. Consider a second job and be sure to tip any bonuses, commissions or unexpected windfalls straight into your savings plan.
Continually review your plan. Perhaps you can consider taking lunches to work, reducing your takeaway coffee intake, switching to a cheaper supermarket and catching fewer taxis. There's usually a way to squeeze a little harder.
Sell what you don't need. Online sites such as Trademe and apps like Sidehustle offer a great opportunity to turn trash into cash.
Take the money straight out of your wages. Set up a bank transfer so you never see it. That way, it's less painful.
Crunch your expenses. Reign in your retail spending and nights out. Scale down holiday plans with a stay-cation.
Earn interest. Put your savings in an account with the highest-earning interest rate or consider an alternative wealth strategy like shares with the help of a financial advisor. Ensure you can access your funds when you need them.
Don't make your life miserable, or you'll risk not sticking to the plan.