Fees & Charges
What Value Does Our Service Provide?
Owning a rental property can bring outstanding returns over time – but can also be time-consuming. Wallace & Stratton can help keep on top of the following.
Zero Tolerance for rent arrears
We understand that rent arrears have flow-on effects for a landlord in meeting their own obligations. We believe that acting on rent arrears as quickly as possible is beneficial for both landlord and tenant.
Routine Inspections
We aim to visit your property four times annually to assess how your property is being kept and if any maintenance is required. After each inspection, a photographic report is produced and sent to you.
Advertising your property across multiple online platforms
We advertise your property not only on our website but on six major real estate platforms.
Local area knowledge and expertise
We're as local as you are. We are proud of the reputation we have built in the local community.
Rental Appraisals
We provide rental appraisals using relevant market intelligence and current comparable listings.
Stress-Free Service for Landlords
We pride ourselves on delivering a quality, professional service that allows our landlords to rest easy knowing their property is being well taken care of.
Access to sales appraisals and advice if needed
Our sales team feature some of the industry's best and can be on hand to help offer advice or an appraisal when required.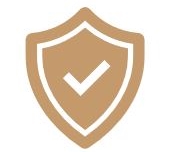 Standard Fee: 9% +GST
Fees & Charges include:
Comprehensive property management
Repairs and maintenance management
In-depth inspections
Credit and background checks for proposed new tenants
Tribunal attendance & evictions
Insurance claim processing
Financial year summary processing
Bond collection and management
Digital photo storage
Online portal access
Sales and rental appraisals when required